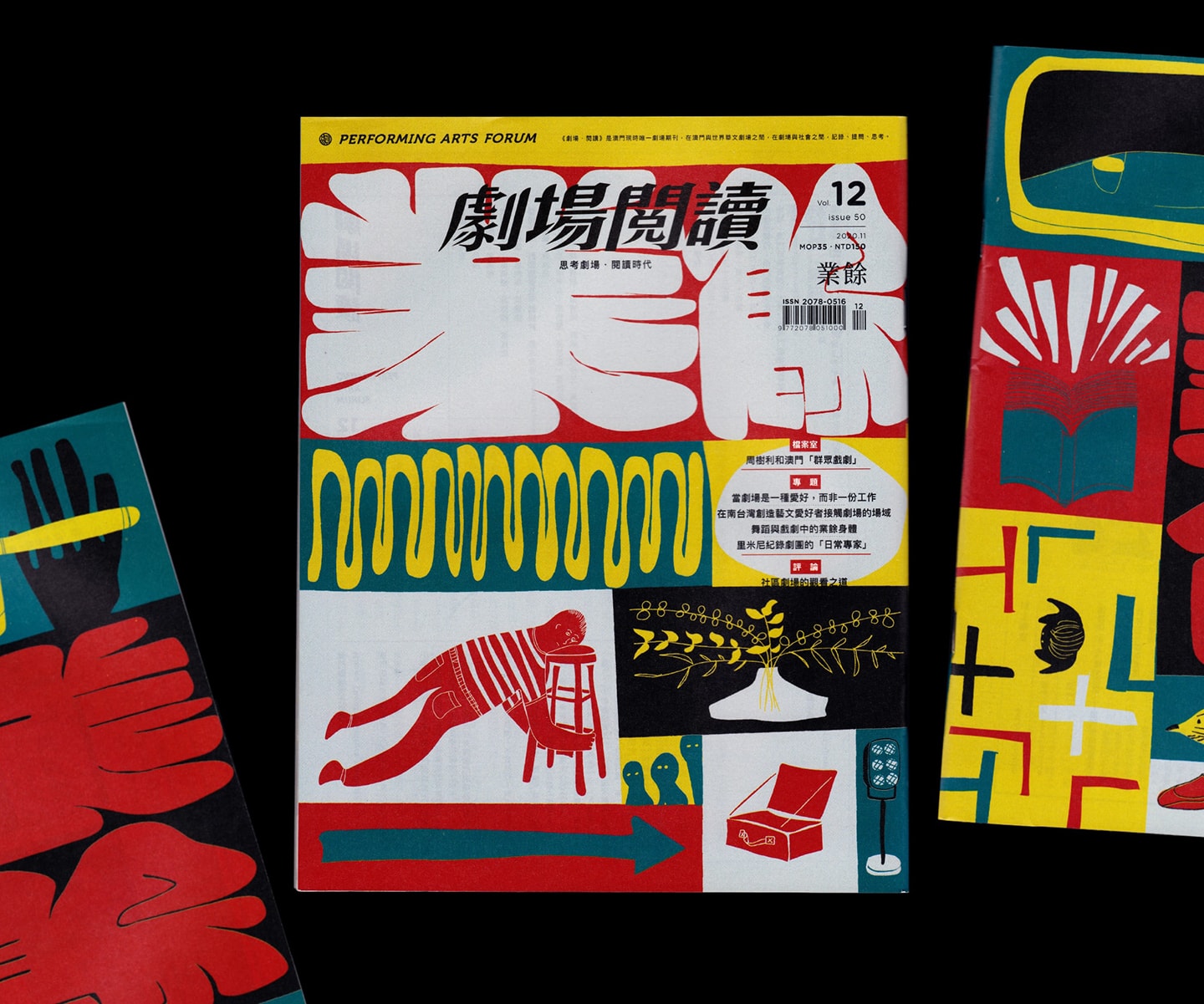 ↑ Vol.12, issue.50, 2020.11.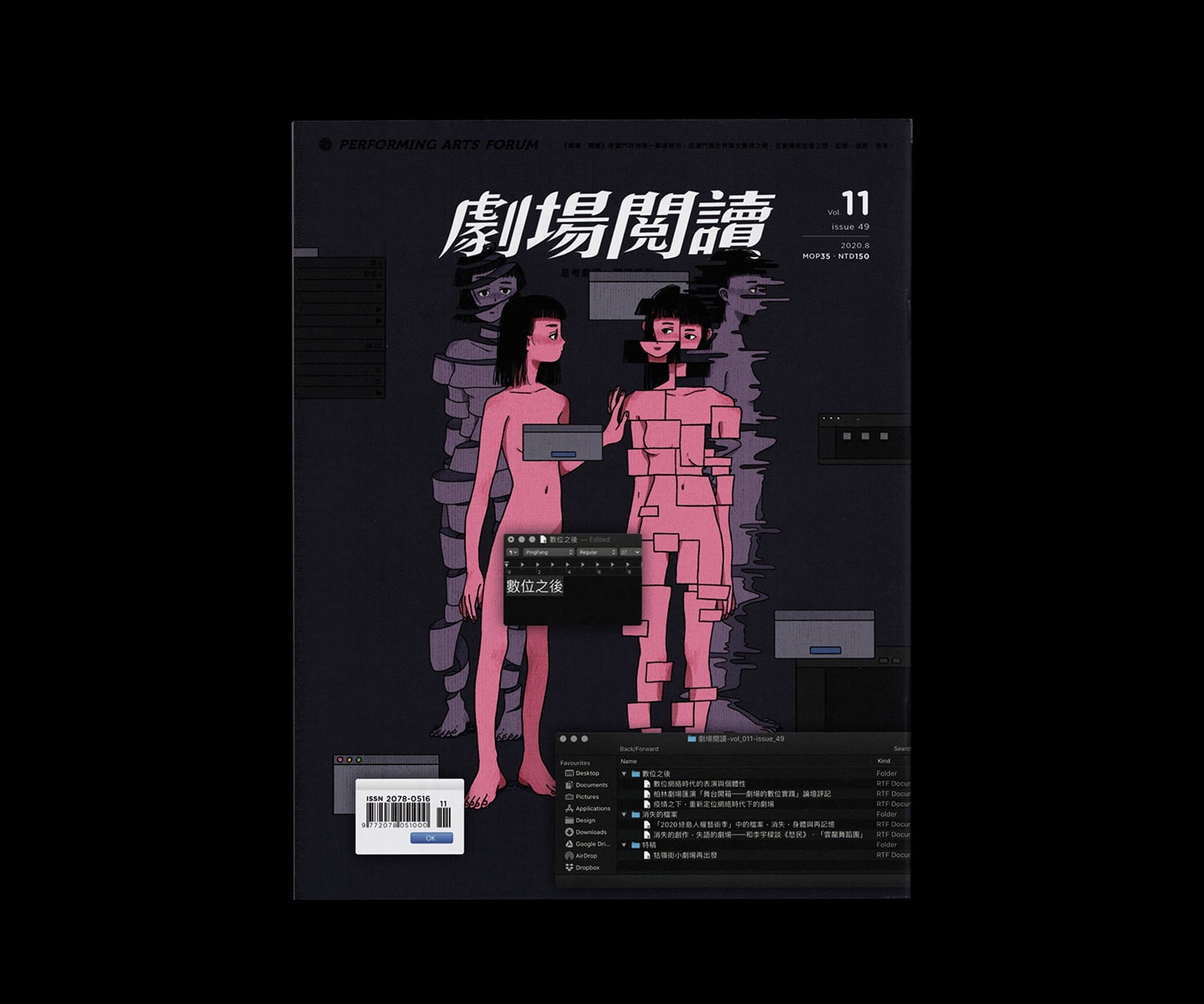 ↑ Vol.11, issue.49, 2020.9, cover illustration by COLAKA.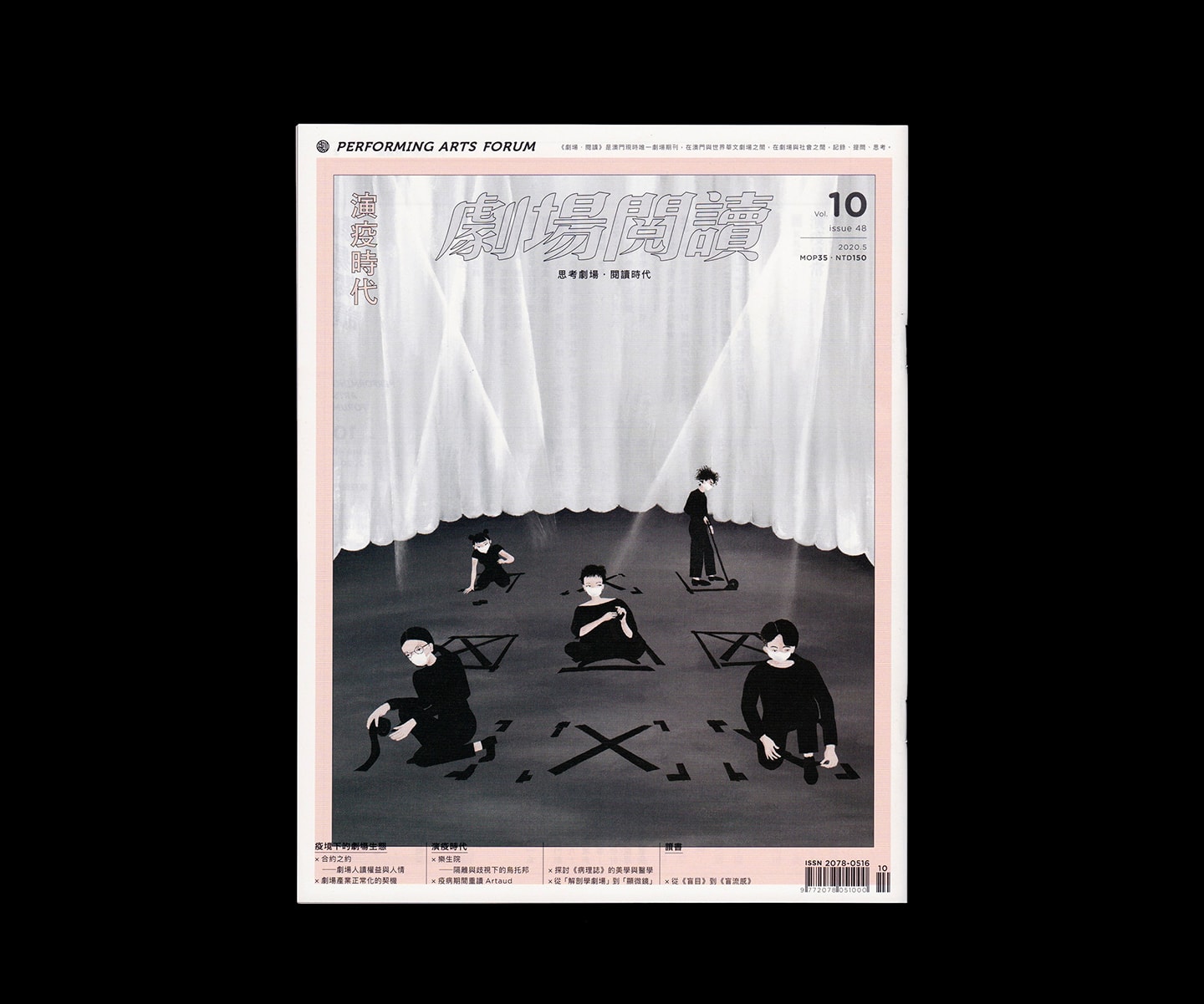 ↑ Vol.10, issue.48, 2020.8, cover illustration by Wendy W Wong.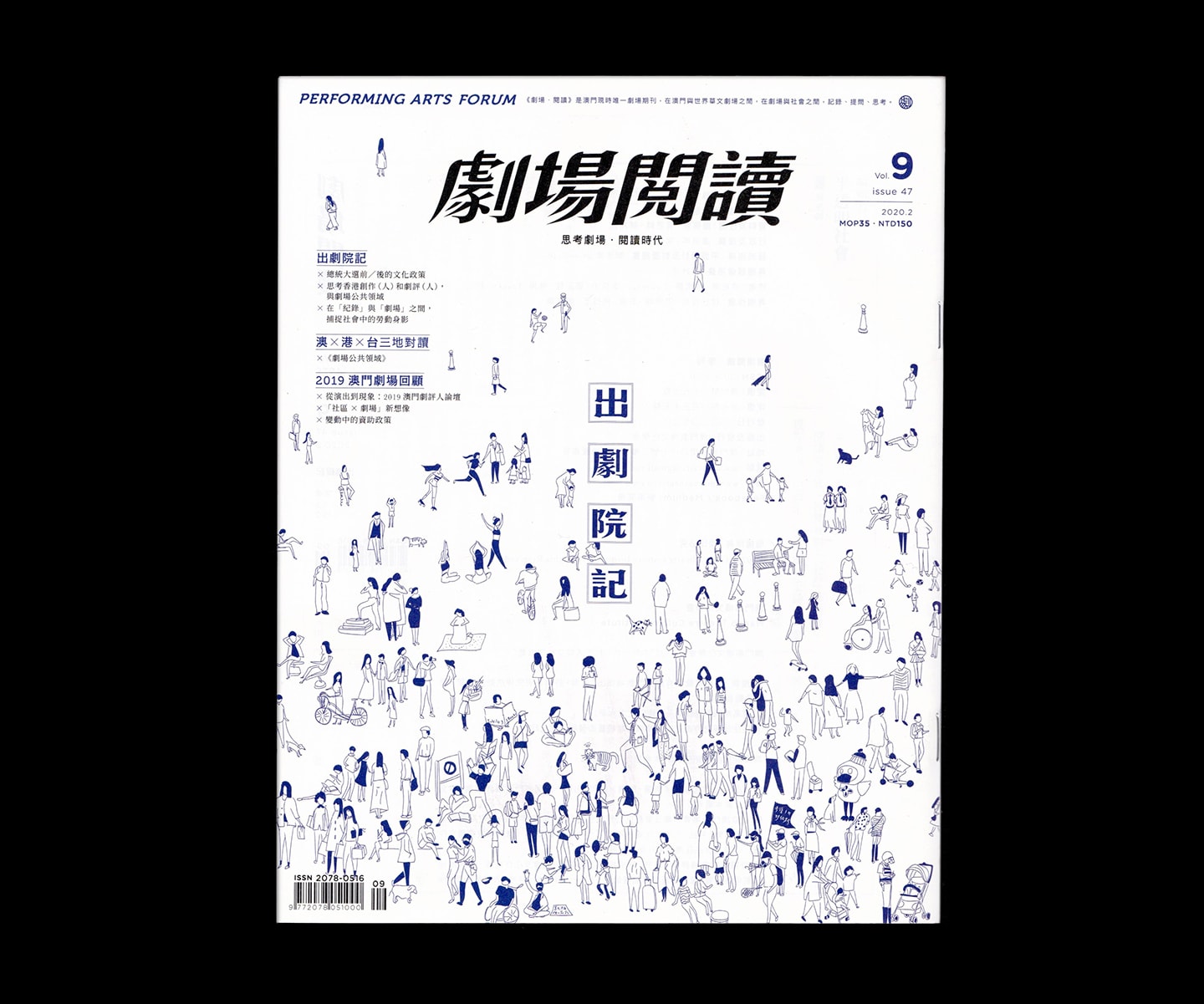 ↑ Vol.9, issue.47, 2020.2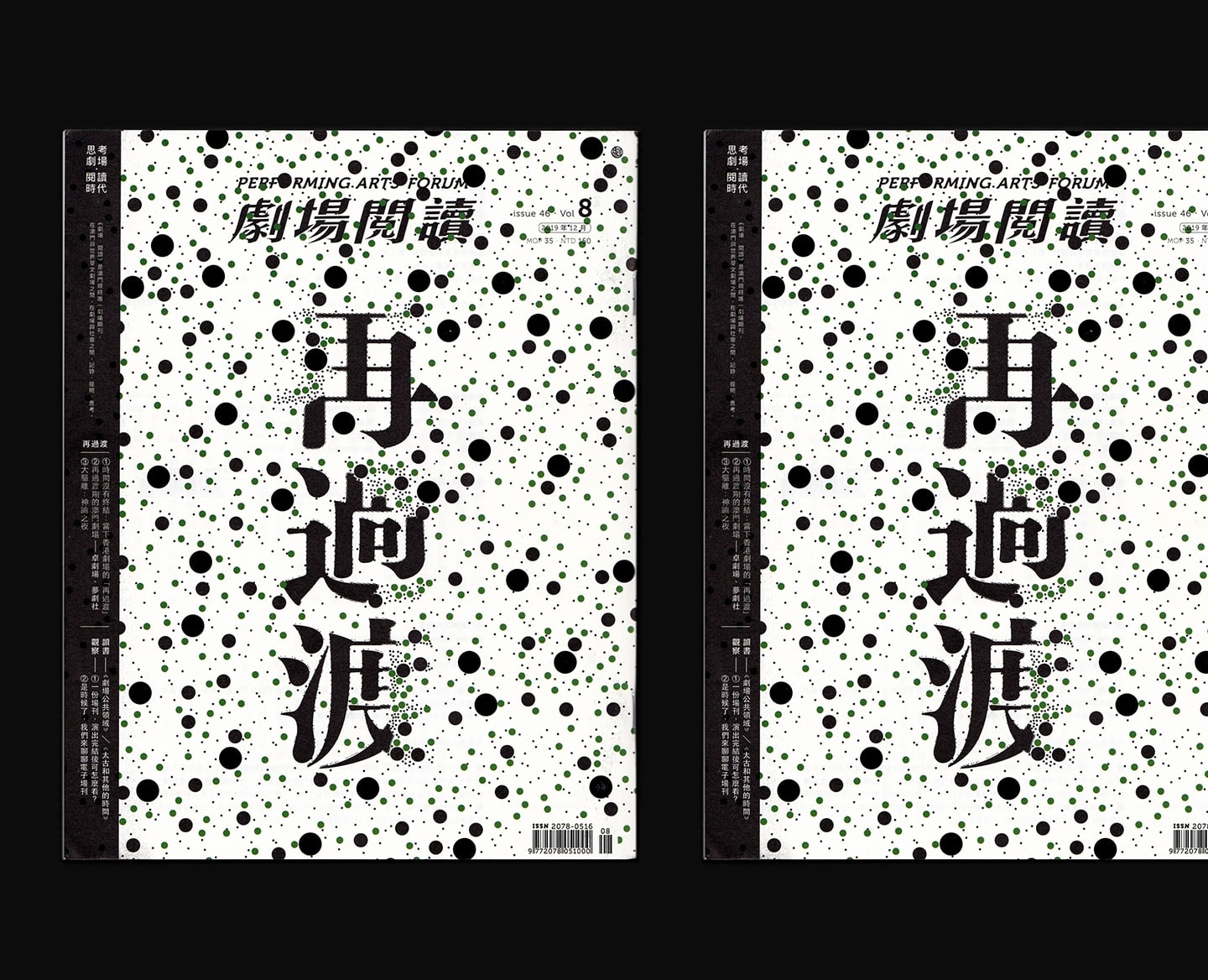 ↑ Vol.8, issue.46, 2019.12.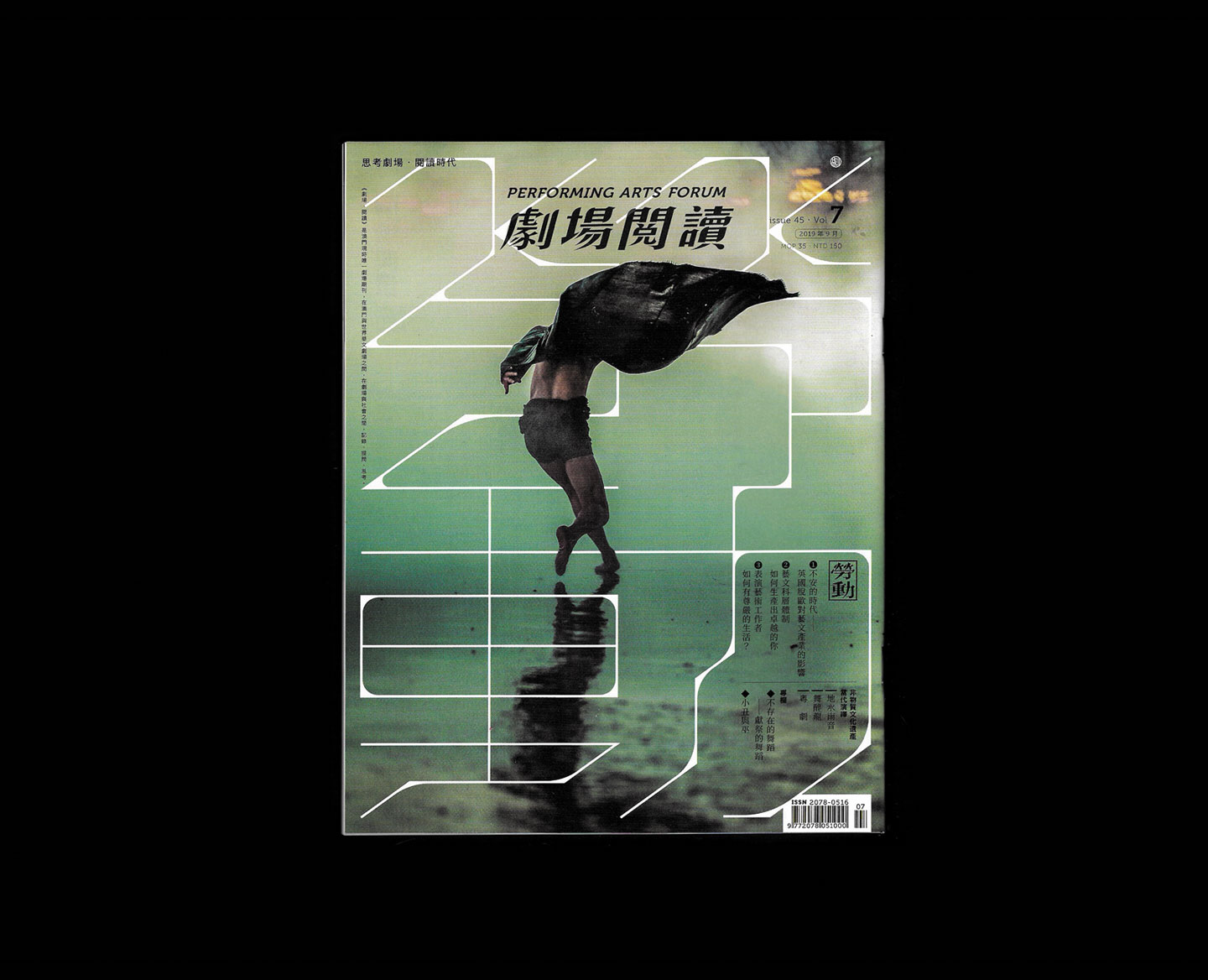 ↑ Vol.7, issue.45, 2019.9, cover photo by Craig Whitehead.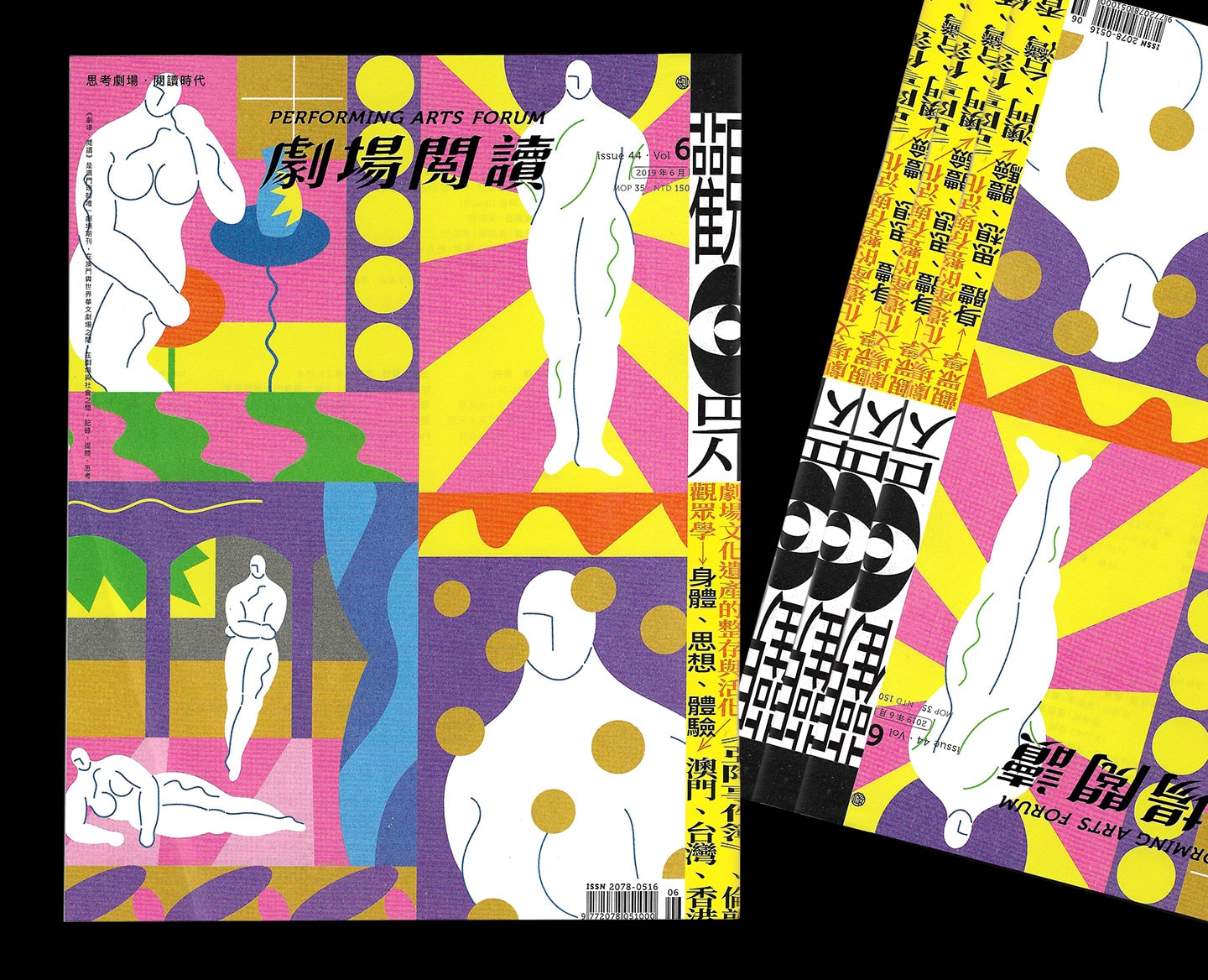 ↑ Vol.6, issue.44, 2019.6, cover illustration by CHOU YI.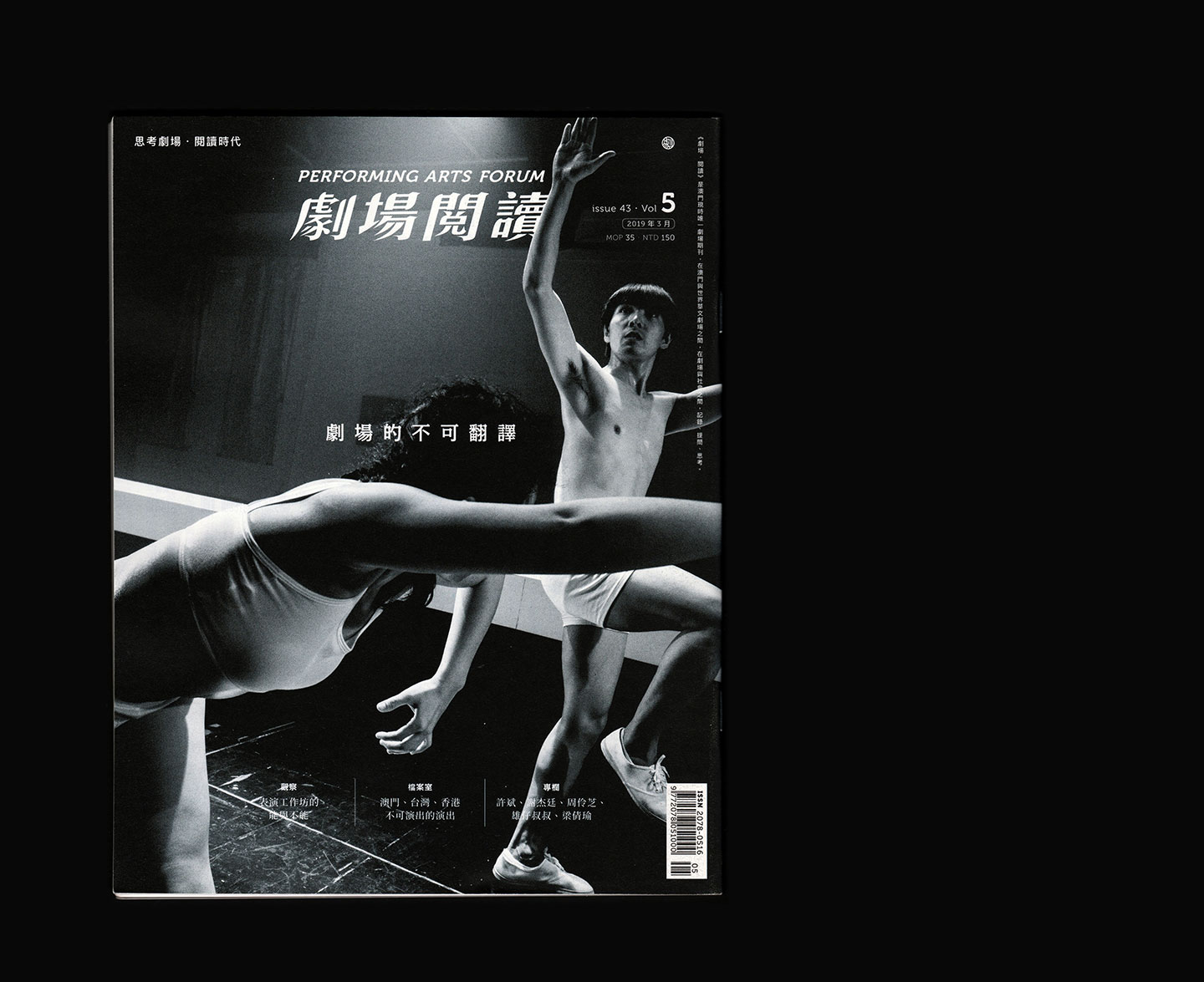 ↑ Vol.5, issue.43, 2019.3, cover photo by Ping Hsu, illustration for cover story by Fan Sai Hong
↑ Vol.4, issue.42, 2018.11, cover illustration by Saitemiss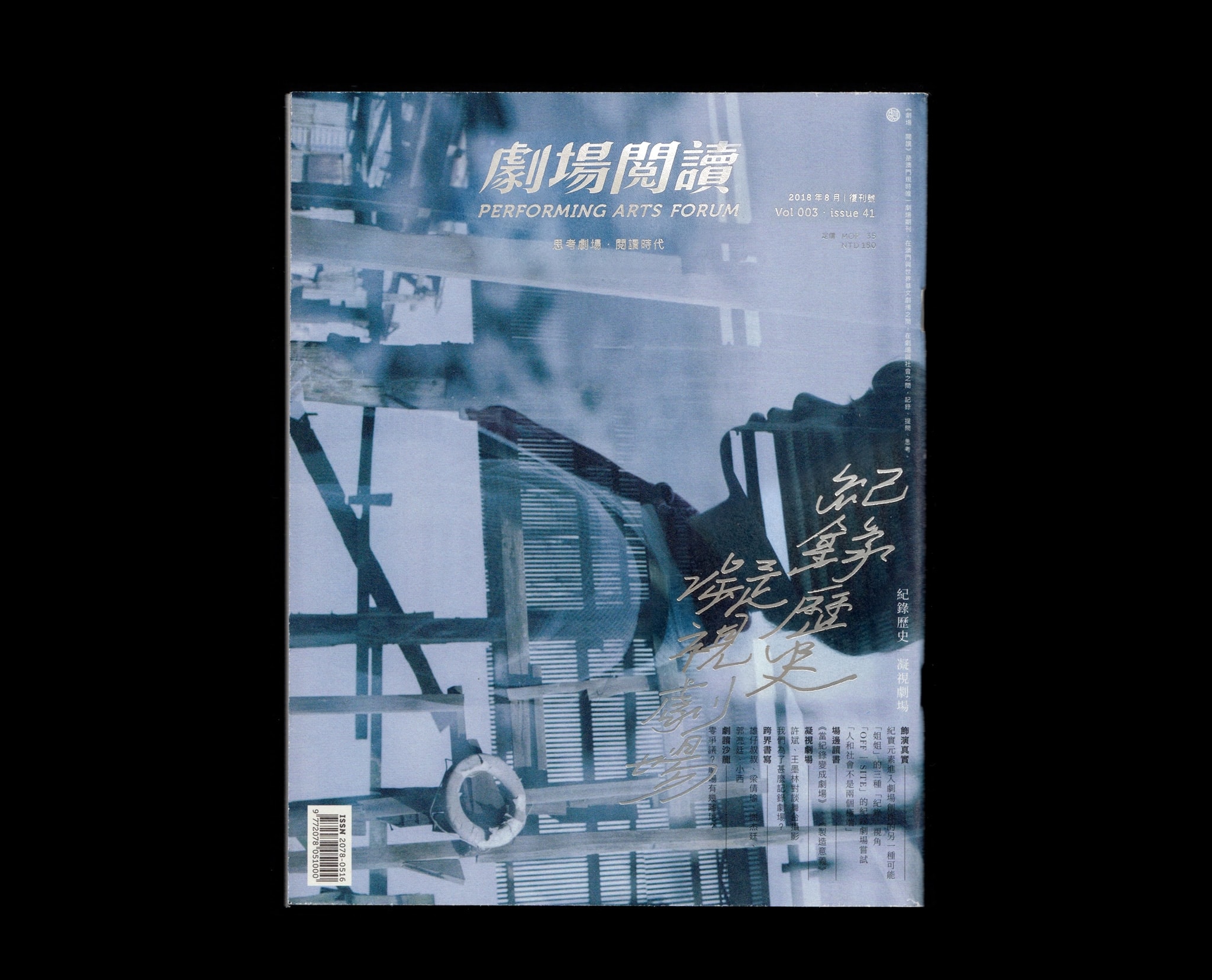 ↑ Vol.3, issue.41, 2018.8, cover photo by Pui Cheng Lei and cover model Wai Chang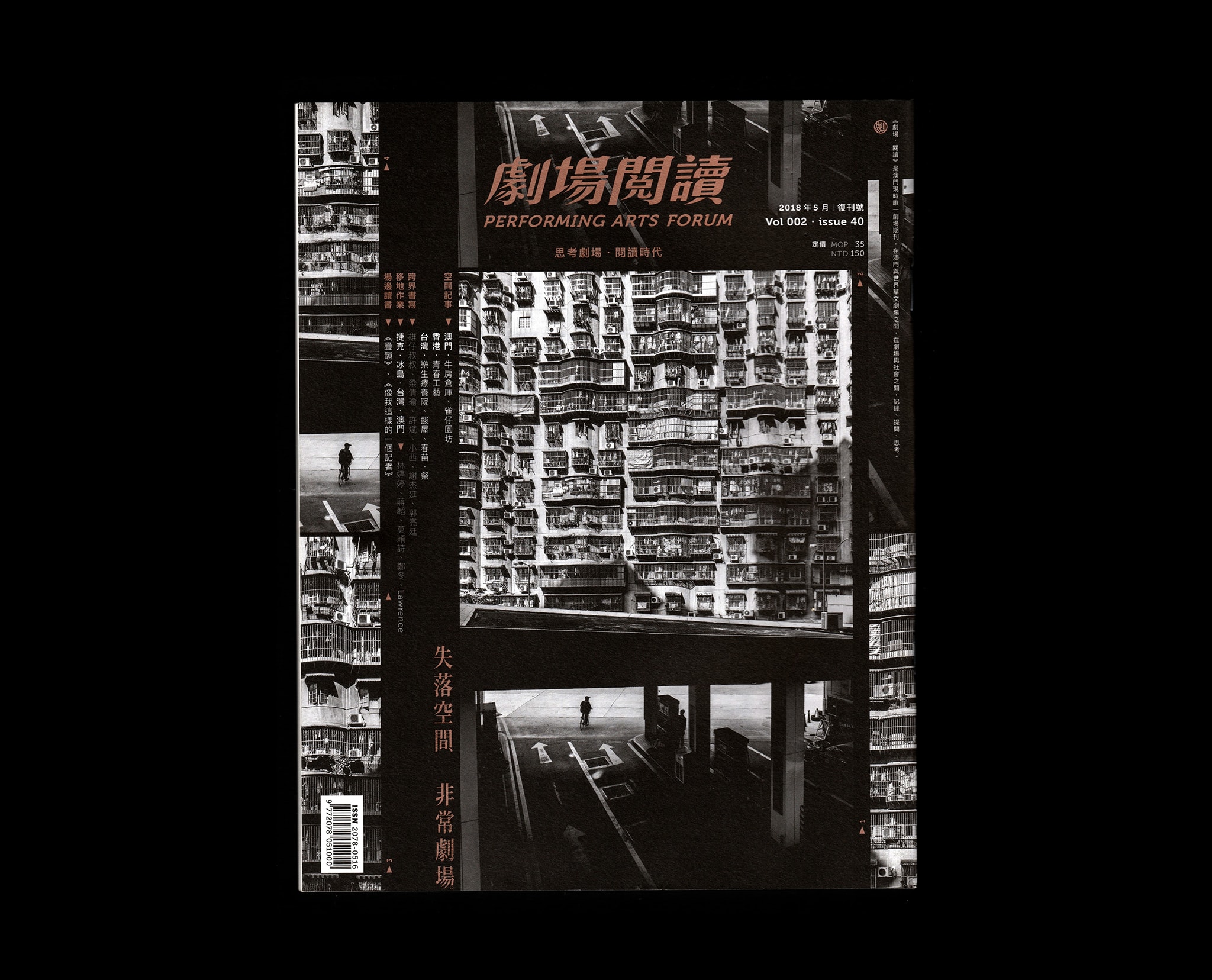 ↑ Vol.2, issue.40, 2018.5, cover photo by Antonius Photoscript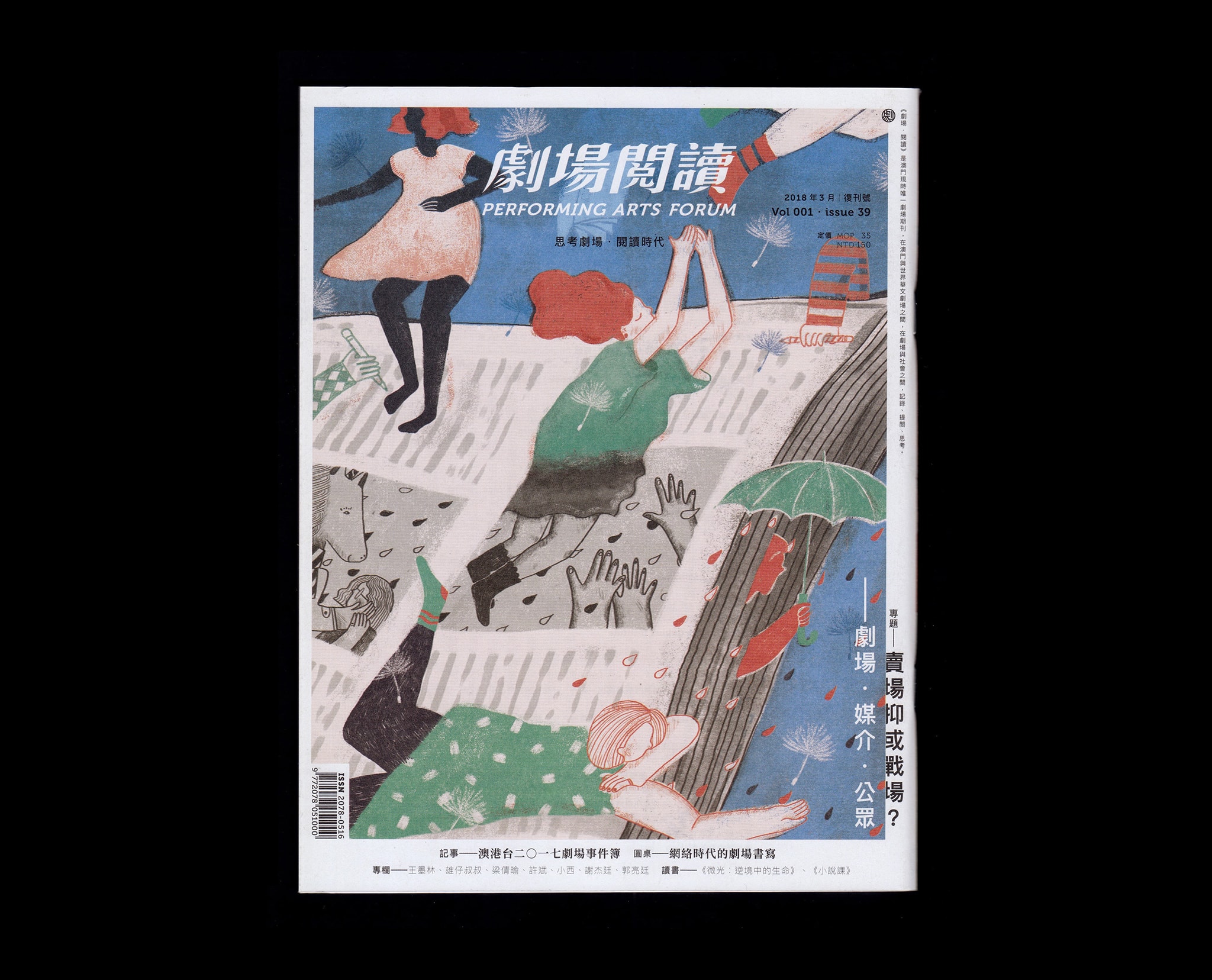 ↑ Vol.1 issue.39, 2018.3, cover illustration by Yang illustration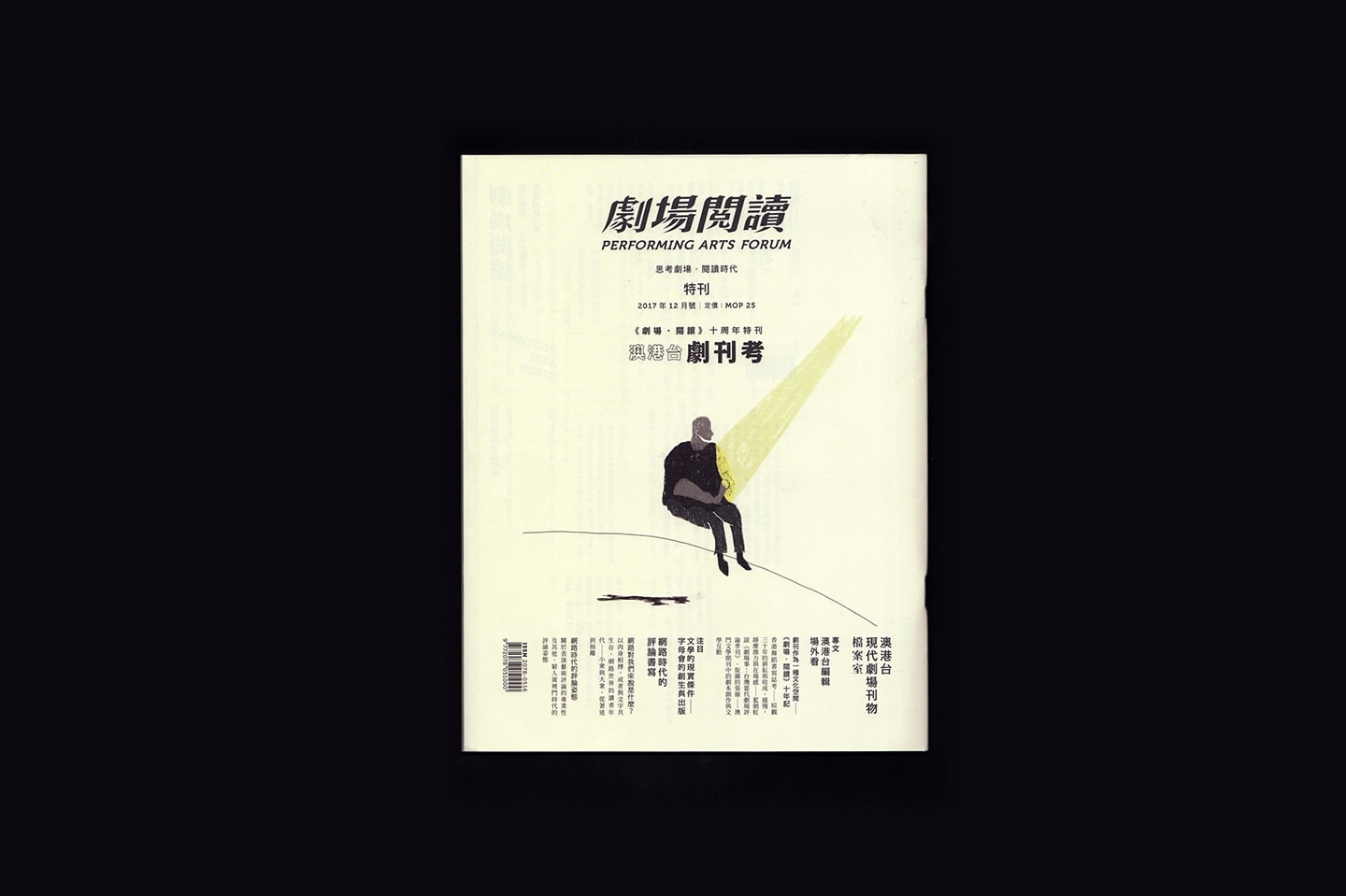 ↑ Vol.0 – 10th Special Edition, 2017.12
我看到十年前《劇場閱讀》第一期封面,設計師畫了一個看戲人,特刊中我也想畫一個。本想做出刊十年跨度的某種偶然相遇,後來想想,書寫及閱讀評論,不也是獨自緊注視光影去量度舞台和社會間的距離。如果,看戲,不是欣賞;評論,不是注目;閱讀,不是觀看。
Performing Arts Forum
劇場閱讀
Macao Theatre Culture Institute
"Performing Arts Forum" is the only journal magazine of theatre in Macau. It records, asks and thinks between the theater and the society, between Macau and the world Chinese theatre as well.
ISSN: 2078-0516
Price: MOP35 / NTD150
Published by Macao Theatre Culture Institute
More informaiton at Facebook page